Day 1
Today we kicked off Day 1 of our Wealth, Wine & Wander tour of Amsterdam and France! Chief Investment Strategist Alexander Green, Oxford Club staff and Members are staying at the Pulitzer, a five-star hotel in Amsterdam, constructed from 25 conjoined houses built in the 16th century.
An important note: Life here in the Netherlands looks to be very much back to normal. It is very rare to see anyone wearing a mask, indoors or out. A glimpse at the future everywhere?
After enjoying some cocktails in the hotel garden, we took a canal ride tour – with more cocktails, of course – through the city, passing the Anne Frank House and several other historic landmarks.
Next, we docked at our restaurant, The Five Flies, built more than 400 years ago. We're happy to report that the Dutch cuisine was far more appetizing than the restaurant name might lead you to believe. Our group was served a five-course meal consisting of smoked shrimp, cod and multiple decadent Dutch cheeses. Afterward, we gathered back at the Pulitzer for more camaraderie and a nightcap.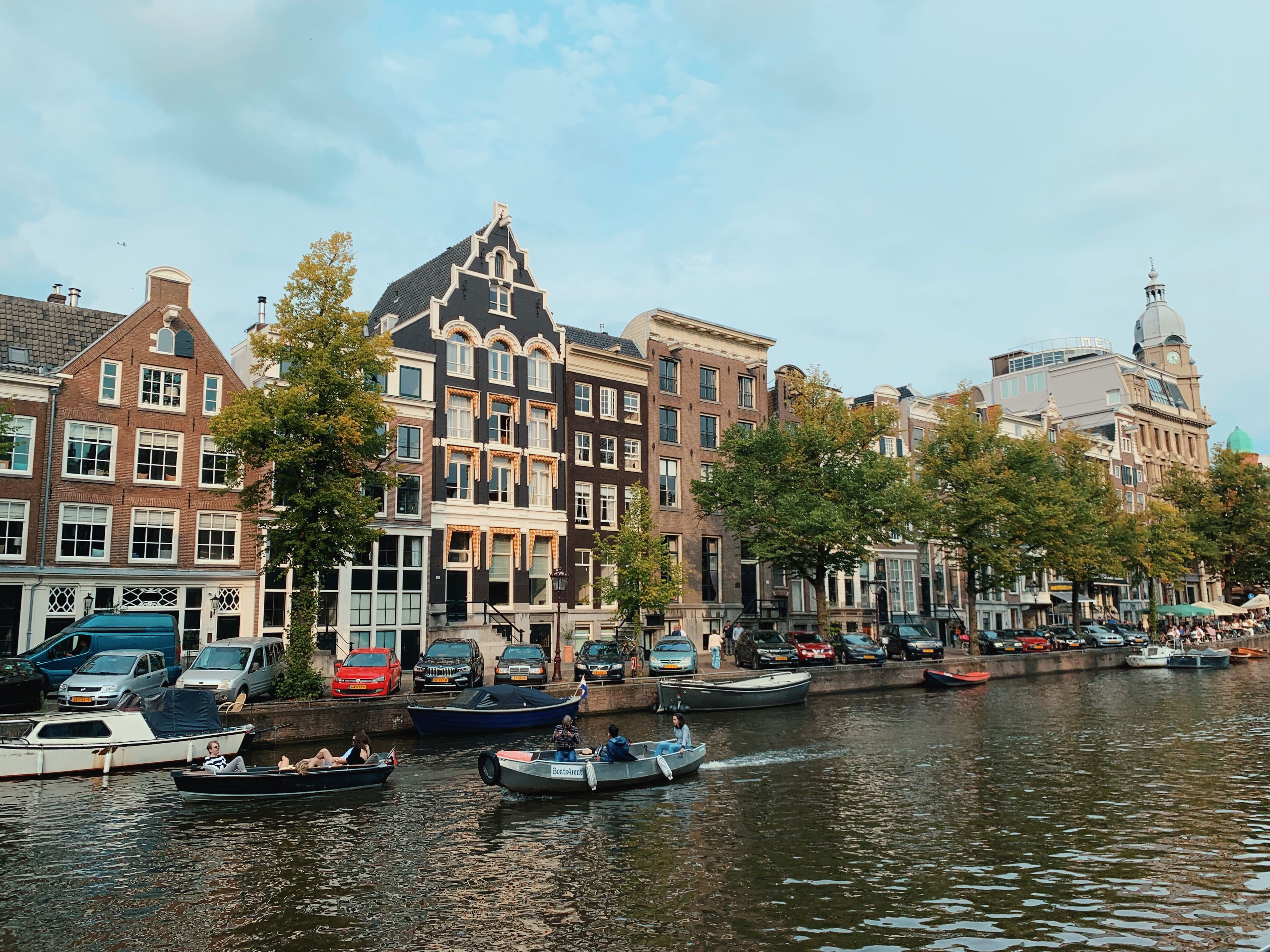 Day 2
On the second day of our Wealth, Wine & Wander tour, we drove into the gorgeous Dutch countryside to visit two historic small towns, Marken and Volendam.
Along the way, we visited Alida Hoeve, a cheese factory on the outskirts of Volendam – a town world famous for its dike and fishing harbor. A woman dressed in traditional clothing from Volendam demonstrated the art of cheesemaking; showed us how different varieties of cheese are stored to age; and allowed us to sample a wide variety of local cow, sheep and goat cheese, including flavors like garlic, cumin and hot pepper.
Following this stop, we visited Stoom Klompenmakerij, a wooden shoe factory – still powered by a steam engine and elbow grease – in Marken. There we watched a local clogmaker transform a block of wood into a wooden shoe in less than two minutes. Who wears wooden shoes, anyway? Historically, the Dutch did to keep out the rain, ward off the muck and prevent an errant cow hoof from crushing their feet. Some of the locals still wear them. (Although they must make it awfully difficult to sneak up on someone.)
For lunch, we took a boat across beautiful Markermeer Lake – where we enjoyed warm weather and a brief round of schnapps – before visiting Hotel Spaander, an iconic hotel in Volander, built in 1881. We had a delicious lunch of pomodoro soup and meatballs before exploring the town. After an afternoon on our own back in Amsterdam, the group visited Max Restaurant, an Indonesian-style eatery, closed to cater exclusively to our private group.
The noise level indicated that a good time was had by all…
The Netherlands has been a blast… but we're off to France tomorrow!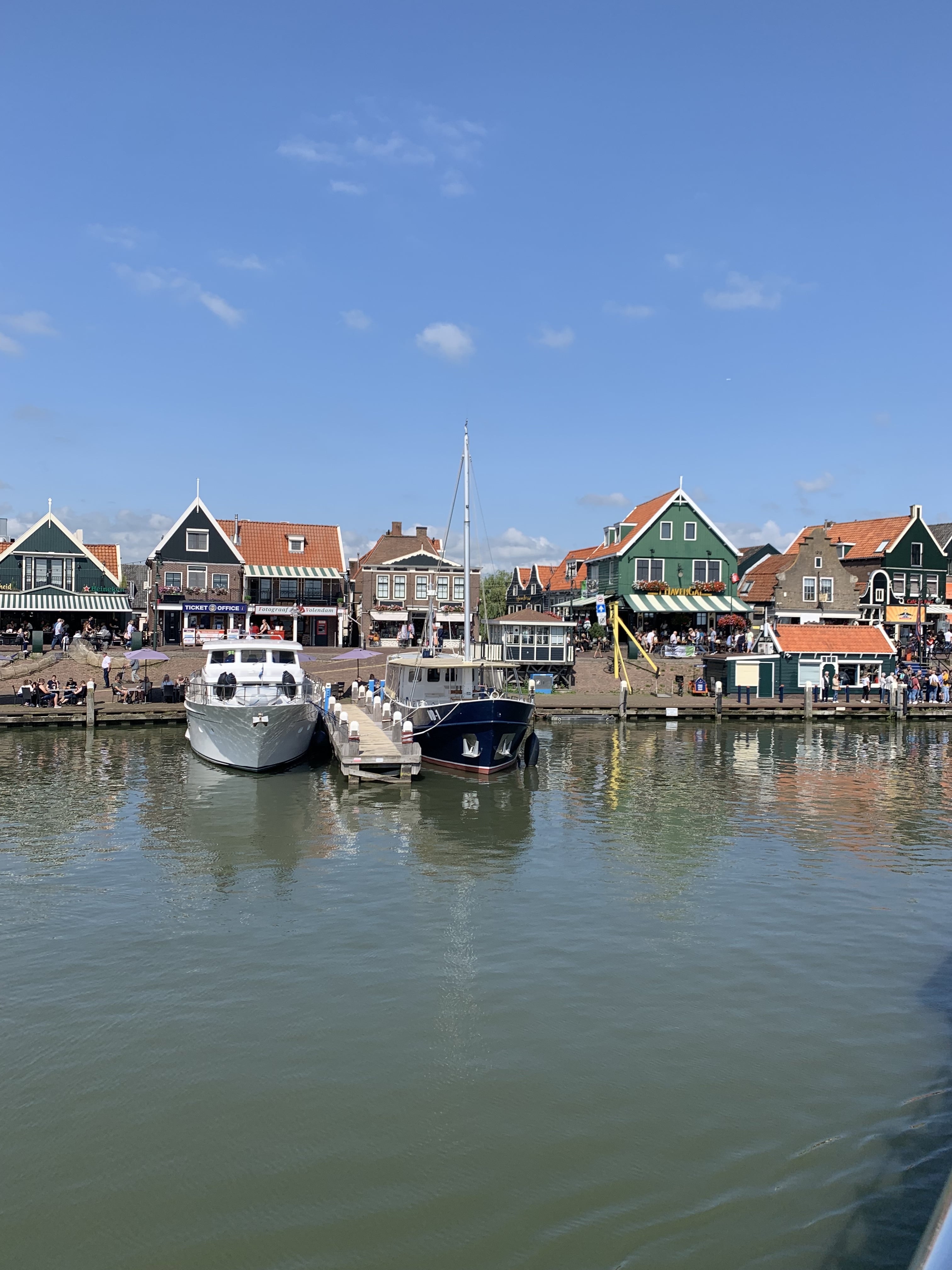 Day 3
The third day of our tour was a travel day. We said goodbye to the Netherlands to begin our journey to France.
We went by high-speed train through Belgium and into Paris. From there, we took a luxury coach to Chateau de Courtomer in Normandy, which is owned by Bill Bonner, a founder of The Oxford Club. The chateau was completed in 1789, on the eve of the French Revolution. Built by the Marquis de Courtomer on the site of an 11th-century chateau, it was occupied by his descendants until 1905. Bill and his wife Elisabeth purchased it and began renovations in 2005.
We celebrated our arrival with champagne and hors d'oeuvres in the chateau's courtyard. Later we enjoyed a special dinner from the head chef, served in style in the dining hall.
Tomorrow we will be heading off to the French coast!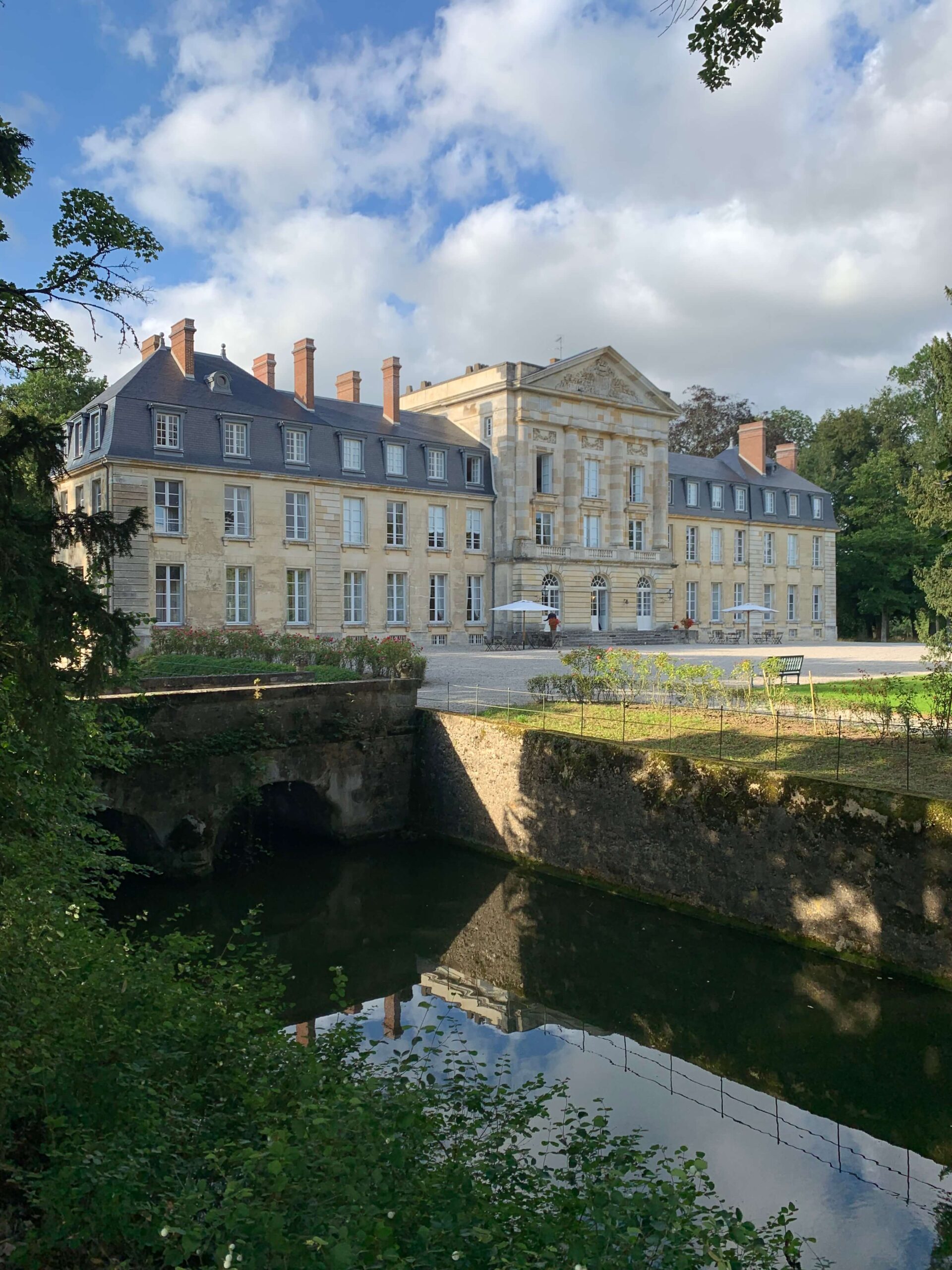 Day 4
On our fourth day, we had a lovely breakfast at Chateau de Courtomer before setting off for a day in some of France's charming coastal towns.
On our way to the coast, we visited the Bayeux Tapestry. Hand-embroidered in the 11th century, it tells the story of the conquest of England by the Duke of Normandy. The tapestry – perhaps the world's most famous – was originally displayed in the Bayeux Cathedral so the people (most of whom were illiterate) could understand the series of events that led to the crowning of William the Conqueror.
After visiting Bayeux, we headed to the beaches of Normandy for an oceanfront lunch at La Marine. After that, we toured the D-Day landing beaches, paying our respects to the Americans who died liberating Europe at the Omaha Beach Memorial Museum and Normandy American Cemetery.
We returned to the chateau in time for anther sumptuous dinner and cocktails by a roaring fire under a perfect, starry sky.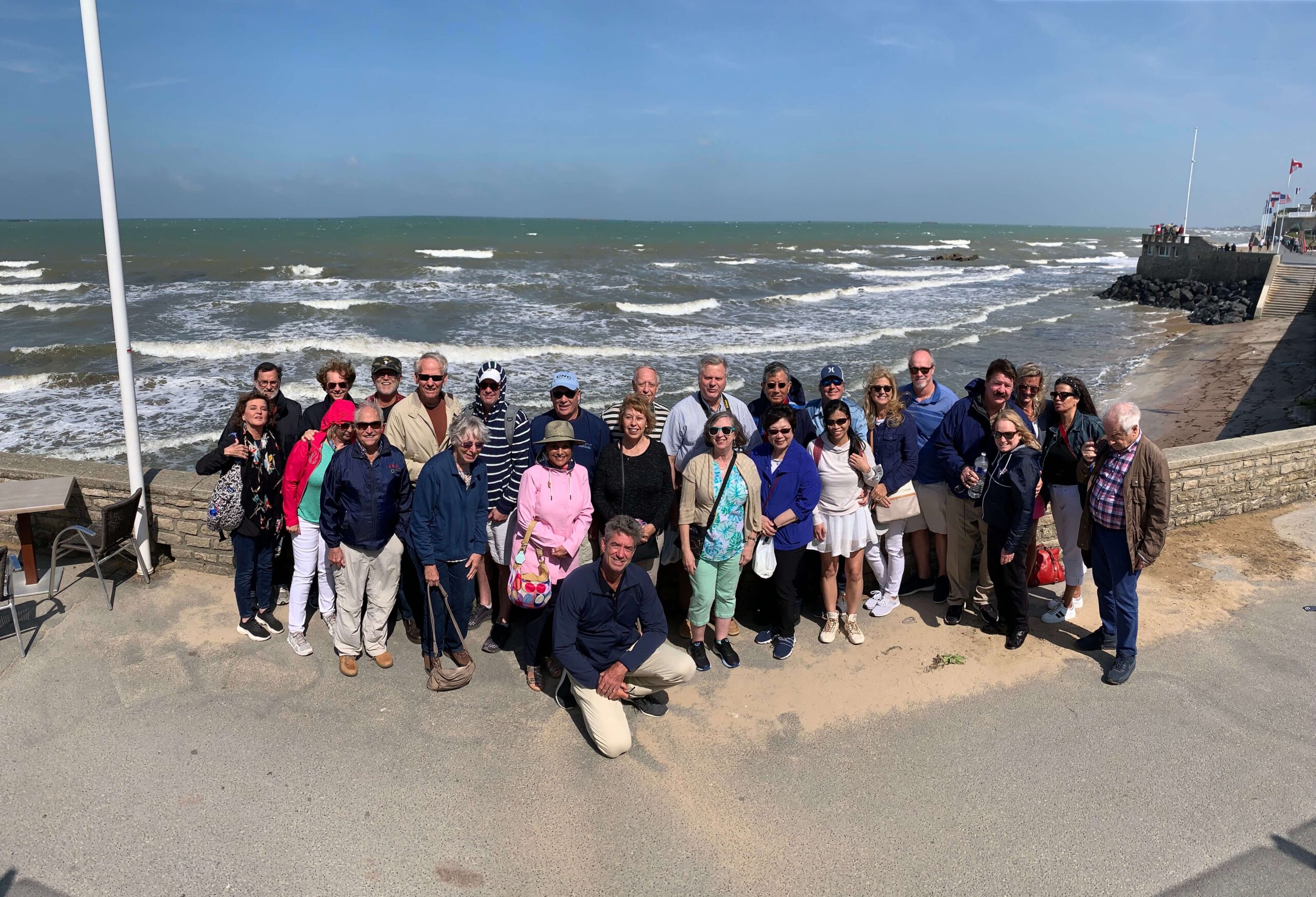 Day 5
On a lovely morning in Courtomer, we held our financial seminar on site at the chateau.
Chief Investment Strategist Alexander Green kicked off the meeting, describing his most essential lessons learned in his 36 years as a research analyst, money manager and financial writer.
Next up was Keith Jacobsen of International Coin Alliance. He described the many advantages – including privacy and potential appreciation – of collecting or investing in coins. For more information, feel free to contact him at internationalcoinalliance.com.
Last but certainly not least, we heard from Fritz Satran, our tour director, who gave a talk on Epicurean philosophy and the quest for a rich life.
After lunch in Chateau de Courtomer's dining hall, we spent the afternoon exploring the surrounding town and relaxing before our delicious dinner, grilled outdoors and accompanied by the finest French wines. The temperature was a refreshing 64 degrees.
Tomorrow… we're headed back to Paris, the City of Light!
Day 6
On Day 6 of our Wealth, Wine and Wander tour of Amsterdam and France, we left the chateau life behind and traveled across the countryside to our final destination – Paris.
Upon arrival, we had a lavish five-course lunch at Le Train Bleu, a Parisian restaurant with beautiful architecture and painted ceilings that are second only to the Sistine Chapel.
Following lunch, we checked into our hotel, the InterContinental, located directly across from the Paris Opera House.
We had free time to explore the city and stimulate the local economy before regrouping for dinner.
We took a shuttle to the historic Seine, where we boarded a private yacht. We indulged in hors d'oeuvres and Dom Perignon on the ship's top deck while admiring Paris at twilight. We passed the Eiffel Tower not once but twice on our ride and saw the tower a-sparkle both times.
After a six-course dinner, we returned late to the hotel, knowing we could sleep in and have a lazy, free morning tomorrow.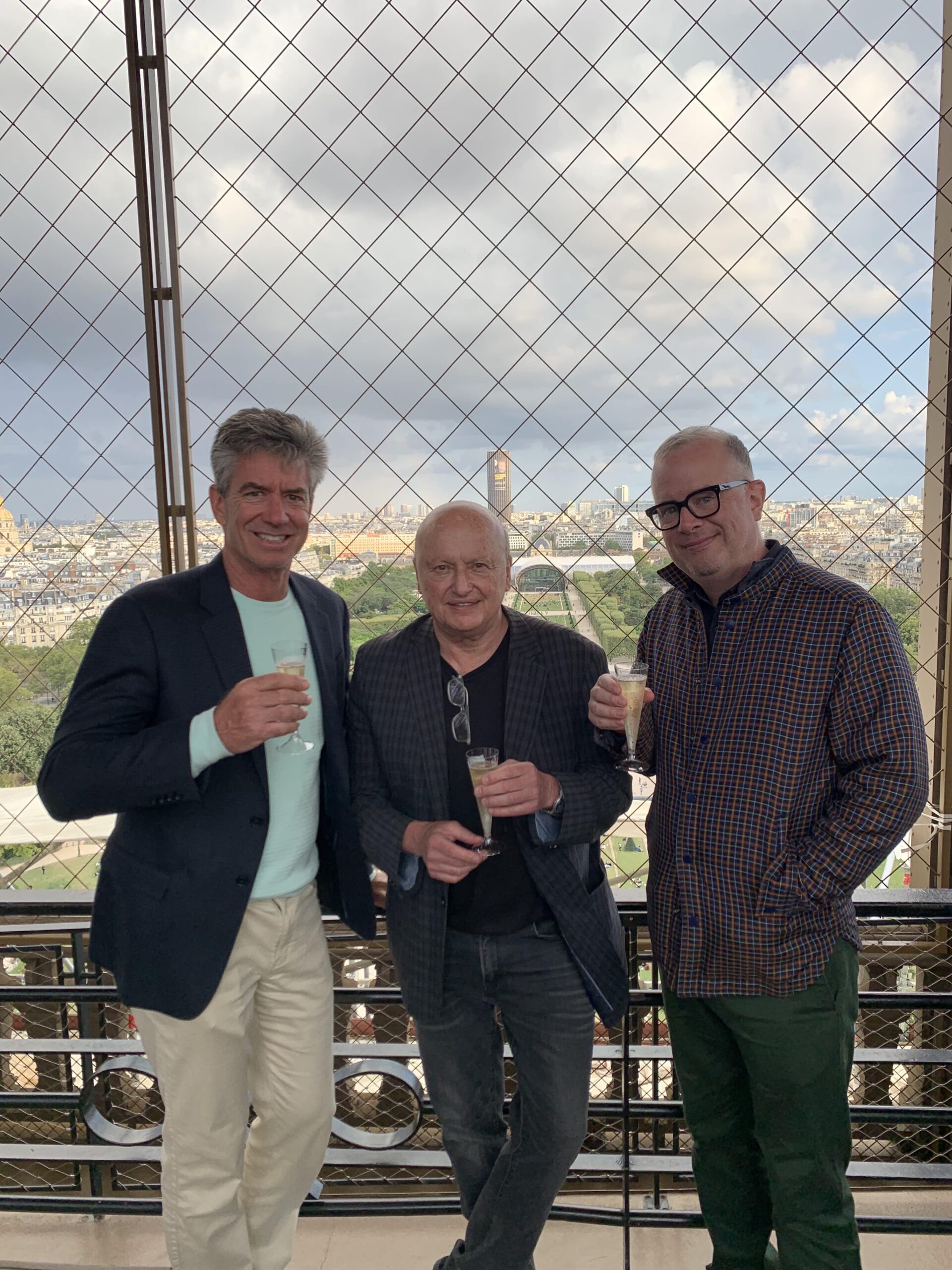 Day 7
On our last day of the Wealth, Wine & Wander Retreat, we had the afternoon free.
Some Members visited the famous Sacre-Coeur Basilica, with its panoramic view of the city, while others explored the Louvre or Musee d'Orsay, home to many of the world's impressionist masterpieces.
We later regrouped at the hotel to embark on our journey to the Eiffel Tower. Our local guide took us all the way to the top to see the stunning 360-degree view. Some Members celebrated with champagne.
For our farewell dinner, we visited Au Pied de Cochon, where we enjoyed French onion soup, pork filet mignon and some of the nation's best red wines. We said our tearful goodbyes back at the InterContinental Hotel. Although the trip has come to an end, we are thankful for the friendships we made and the memories that will last forever.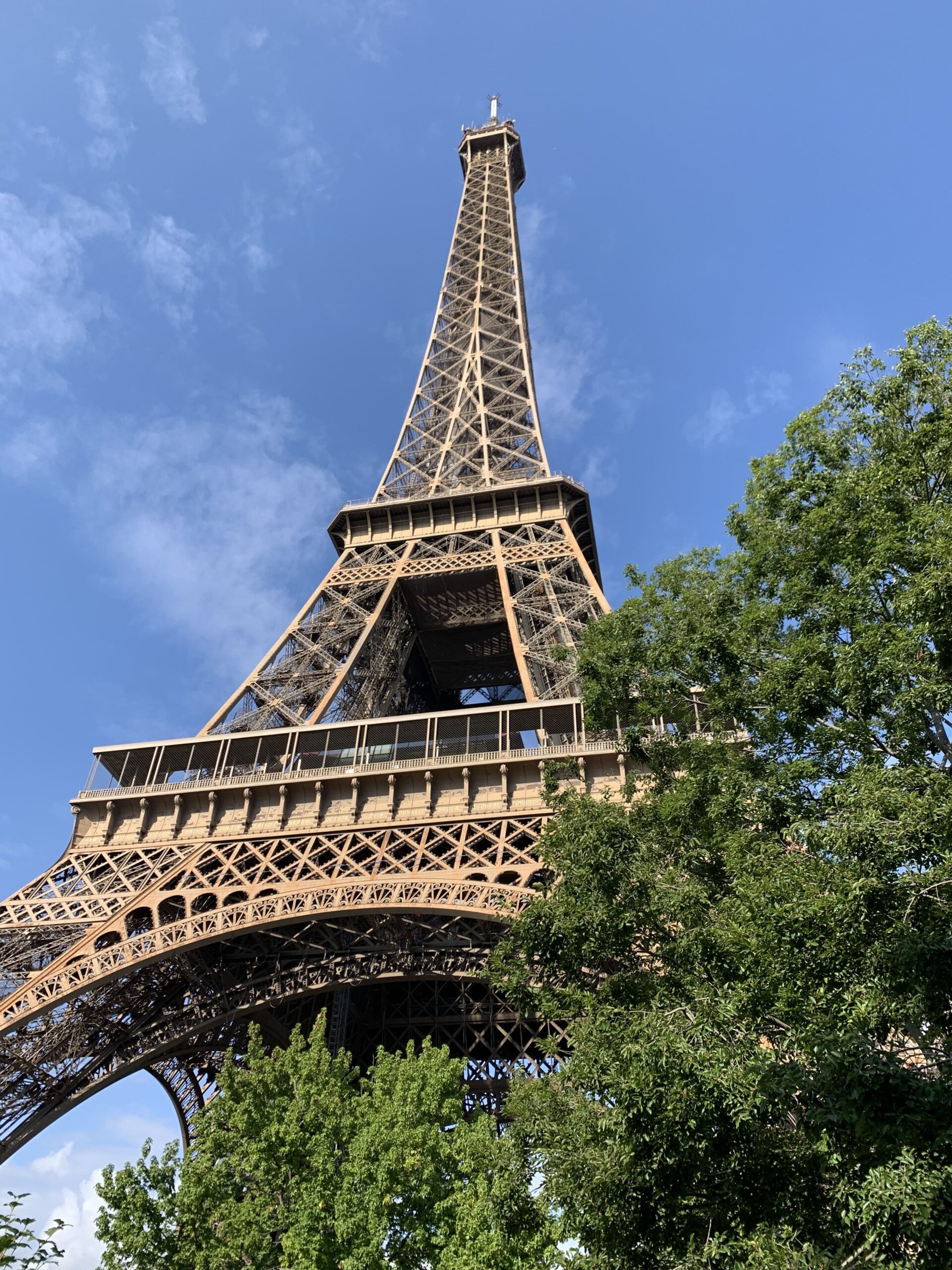 We are excited to finally announce our Wealth, Wine and Wander tour of Milan, Lake Como and Venice in spring 2022. We have only a limited number of spots available, so secure your spot by emailing Maggie Stephens at maggie@aesu.com. She can also be reached at 800.638.7460.
Hope to see you there!