Barcelona | Seville | Grenada | Madrid | June 6 – 16, 2024
Marrakesh | Ouarzarate | June 16 – 22, 2024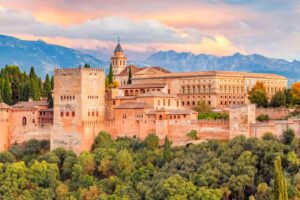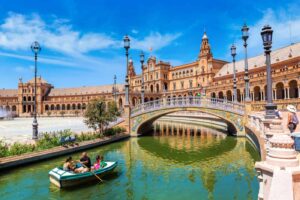 Indulge in an unforgettable journey through the heart of Spain on The Oxford Club's exclusive Wealth, Wine, and Wander Tour and your host, Chief Investment Strategist Alexander Green! Embark on a luxurious adventure that combines the finest aspects of Spanish culture, breathtaking landscapes, exquisite wines, and unparalleled financial insights. We will be traveling through the magnificent cities of Barcelona, Sevilla, Grenada and finally to the inspiring city of Madrid.
Immerse yourself in the grandeur of Spain's captivating history. Witness iconic landmarks like Gaudi's Sagrada Familia in Barcelona to the enchanting Alhambra Palace in Granada… all while tasting your way through Spain's renowned vineyards, delectable tapas, paellas, and authentic Mediterranean cuisine.
OPTIONAL EXTENSION TO MOROCCO
Join us we venture from Madrid to Marrakesh where will be staying at the 5-star resort – La Mamounia. We will be visiting the bustling Medina of Marrakesh and the home of Moroccan textiles and spices… the famous Marrakesh souks. We will venture over the Atlas Mountains and venture into Atlas movie studio (where they filmed the Mummy and Gladiator.)
For more information and registration, call Maggie Stephens at 800.638.7640 ext. 125 or email maggie@aesu.com.