Paris | Normandy | Amsterdam | August 28 – September 5, 2021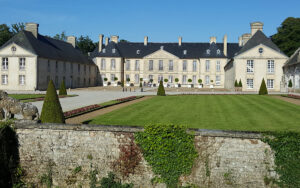 We are very excited to make the following announcement regarding the Wealth, Wine and Wander Retreat to Amsterdam, Normandy, and Paris:
A NEW 2nd Departure – August 28 to September 5, 2021
As we have been overwhelmed with members trying to book the August 21st sold out departure, we are delighted to be able to offer this second departure. The August 28th date will have all the main ingredients and highlights of the first scheduled trip PLUS some added meals and a second night in Paris.
https://s3.amazonaws.com/assets.oxfordvoyager.com/itinerary/wealth-wine-wander-amsterdam.pdf
This time we have reversed the itinerary so it will start in Paris on August 29 and end in Amsterdam on September 5, 2021.
SOME CHANGES AND ADDITIONS TO THE ORIGINAL PROGRAM:
We are thrilled to have The Oxford Club's Quantitative Strategist Nicholas Vardy join us for the whole trip and share his financial expertise with us. Chief Investment Strategist Alexander Green will delight us with his presence and insight during our stay in Paris.
As the Chateau de Courtomer is unavailable for the new dates, we have arranged for us to stay at the stunning Chateau d'Audrieu—a five star Relais & Chateaux property.
We have also added a second night in Paris, a sumptuous lunch at the incredible Train Bleu restaurant, and a welcome dinner at the legendary "Le Grand Colbert" Brasserie. The gala dinner at the world famous "Le Jules Verne" restaurant is, of course, still part of the program.
https://www.restaurants-toureiffel.com/fr/restaurant-jules-verne.html?utm_source=google_my_business&utm_medium=referencement_local&utm_campaign=btn_site_web
As we expect this second departure to sell out quickly, please secure your spot as soon as possible by reaching out to Maggie Stephens at Maggie@aesu.com.   Maggie can also be reached at 800.638.7640 ext.125 and would be happy to assist with your international flight arrangements.