Tel Aviv | Jerusalem | Dead Sea | Masada | Haifa | Golan Heights | October 16 – 25, 2023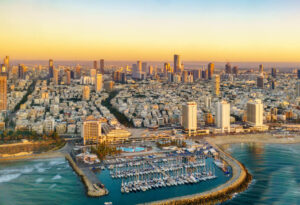 Come and join us for an unforgettable journey to Israel with The Oxford Club's Chief Income Strategist Marc Lichtenfeld… on a mission to discover the world's most remarkable economy while enjoying an exclusive expedition through the Holy Land.
You'll experience the contrasts between ancient and modern Israel… and you'll see for yourself why visitors call this country "magical"… from bustling and hip Tel Aviv, to Jerusalem, the world's most sacred city, from the lowest place on earth, the Dead Sea, to the ancient walls and pathways of Nazareth.
And if you wish to extend your journey with us, we have a Jordan and Egypt extension from October 25-31st.
ONLY 4 SPOTS REMAIN! REGISTER HERE TO SECURE YOUR SPOT.
View the full itinerary HERE.