Singapore | Malaysia | Thailand | Sri Lanka | India | March 14 – 30 2022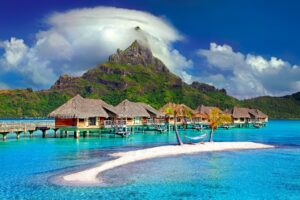 As the world begins to reopen and international travel becomes possible again, I'd like to personally invite you on our next great adventure!
We've certainly pulled out all the stops for this long-awaited voyage…
Our Chairman's Circle 2022 Financial Discovery Cruise (March 14-30) will begin in Singapore, the famous "Lion City" of Southeast Asia, known for its dazzling wealth – one out of every six people is a millionaire – ­ and delicious street food.
We'll head next to Malaysia's sophisticated capital of Kuala Lumpur, and then make stops in bustling Thailand and serene Sri Lanka before docking in Mumbai, India, where you'll have the chance to visit the nearby Taj Mahal and Elephanta Caves.
If you've never traveled to this special part of the world before, get ready to fall in love!
Meanwhile, back on board the luxurious Crystal Serenity, our top financial strategists will share their plans for profiting in today's unpredictable markets. And, as at all of our Chairman's Circle events, you'll have the chance to spend time and create memories with your fellow Chairman's Circle Members, leading to the types of rich friendships that can only be founded on shared values.
This is truly an experience you don't want to miss. The rewards – both personal and financial – will be immeasurable. I look forward to seeing you on board the Crystal Serenity.
To secure your spot please contact Jessica at jessicapolk@moneyshow.com or call 888.684.7245.