Copenhagen | Riga | Tallinn | Helsinki | Stockholm | Klaipeda | Gdansk | Helsingborg | Bruges | Southampton
August 11-23, 2022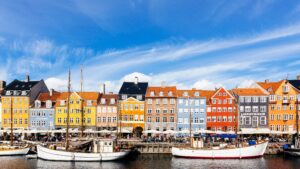 We would like to personally invite you on our Chairman's Circle 2022 Financial Discovery Cruise from Copenhagen to Southampton. On this grand voyage, we will make our way to wonderful destinations in Denmark, Latvia, Estonia, Finland, Sweden, Lithuania, Poland, Belgium and the United Kingdom. We will immerse ourselves in the fascinating history, vibrant culture and larger-than-life landscapes of these beautiful countries. And it's all yours to experience in unparalleled luxury.
On board the luxurious Regent Seven Seas Voyager, our top experts will share exclusive financial insights and recommendations. Joining us will be Chief Investment Strategist Alexander Green, Quantitative Strategist Nicholas Vardy, CEO and Executive Publisher Julia Guth, Chief Growth Officer Nathan Hurd, Chief Creative Officer Todd Skousen, and Executive Event Director Steven King.
This is truly an experience you don't want to miss. The rewards – both personal and financial – will be immeasurable.
To secure your spot, call the Chairman's Circle Cruise Office at 888.684.7245.